Marketing Automation for Increased Conversions
Complete Sales & Marketing Platform
Powerful, yet
Affordable for Everyone
Learn what sales and marketing automation can do for you on a no-hassle, live demo.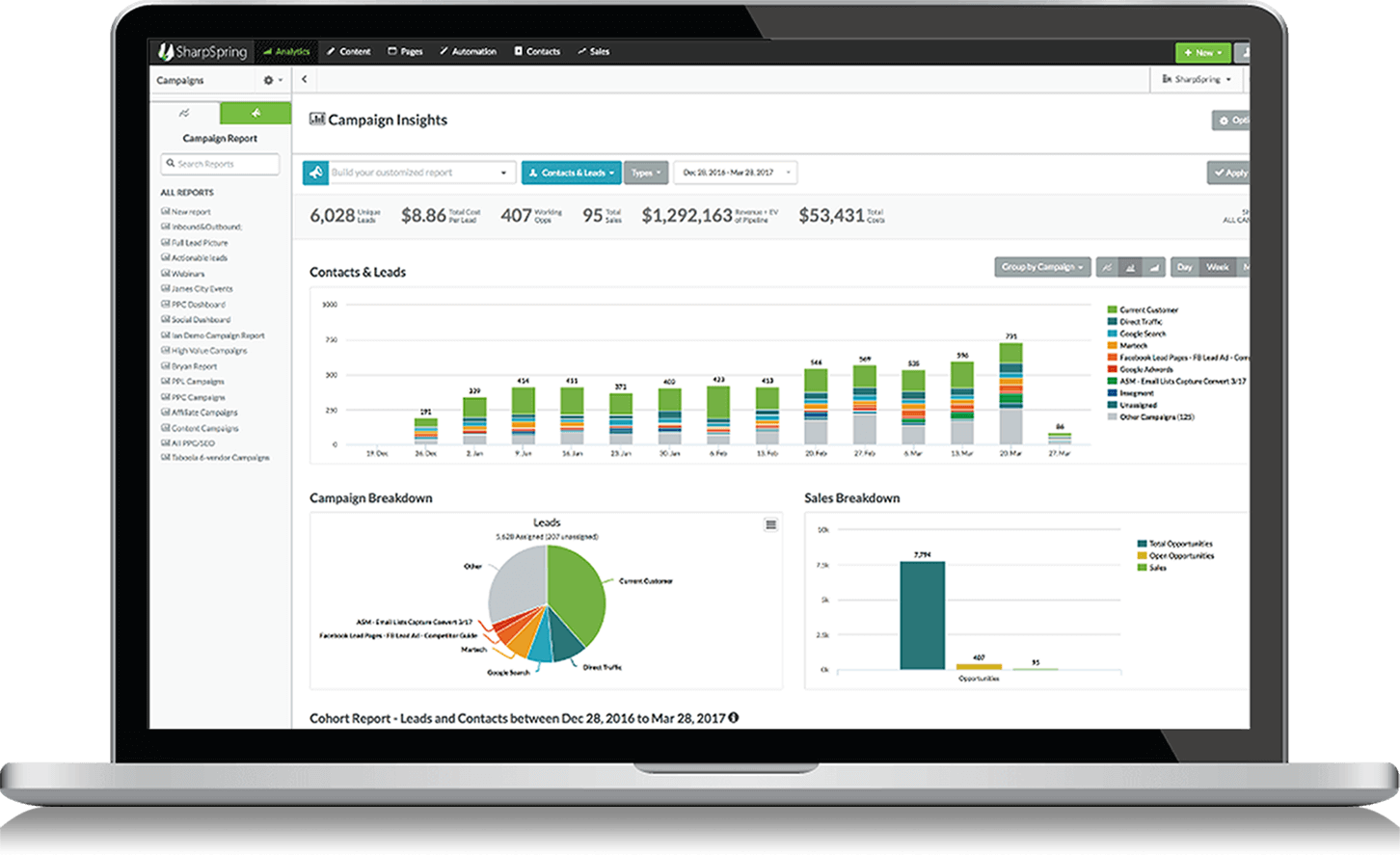 Drive more leads. Convert them to sales.
Optimize your marketing.
SharpSpring was built to be the most comprehensive and affordable sales and marketing automation platform on the market. Our clients drive more leads, convert more leads to sales, and optimize their entire funnel with our all-in-one solution.
SharpSpring gives you powerful, easy-to-use tools, so you can concentrate on what matters most – building the growth you deserve.